Draper, Utah Car Insurance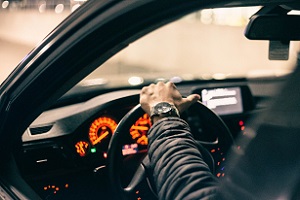 Your family's needs are as diverse as the outdoors here in Utah. Though we can't help you in deciding which activity to choose for this weekend's outing, we can help in ensuring that the drive to your destination is in good hands. You choose where to go; let us handle the rest!
Car Insurance in Utah that Provides Peace of Mind
As a family-owned and operated business, we know how important it is to keep the ones we love in the best of care. That's why we make it our mission to ensure that your family's safety is our top priority. So when it comes to your automobile, there is no one better to handle your car insurance needs in Utah than Pinnacle Insurance. Not only do we offer a wide array of options to choose from that are catered to your family's specific needs, but we also work within your budget so that the best in car insurance does not mean breaking the bank!
Explore Your Utah Car Insurance Options
At Pinnacle Insurance, we custom design every policy. That means you aren't stuck with a plan with unnecessary coverages or hidden fees; rather, we tailor your auto policy to best suit your family's own unique situation. We compare a variety of insurance companies to find the policy that is best and budget-friendly. Take a look at some of the types of coverage and services we consider:
Full Coverage (Comprehensive and Collision) or Liability Only
Medical Payments Coverage
Personal Injury Protection
Uninsured/Underinsured Coverage
Optional Coverages
Coverage Limits
Assorted Deductible Options
Homeowners Insurance Bundling Discounts
Safe Driver Discounts
Towing & Rental Options
The Pinnacle Insurance Advantage
Our goal is to provide you with the best insurance services in Utah. That's why your family's safety, needs, and budget are of the utmost concern for our skilled and experienced agents when exploring your auto insurance options. All it takes is a few minutes and a little bit of information for us to start creating custom auto insurance quotes for our Utah residents. Fill out the secure form, or call one of our insurance professionals at 801-272-8900 to get started today!